PAM Miracle puff


---
Do you know this popular make-up applicator? The Rubicell, puff it's a cool tool.
Rubicell Puff easily perfects your make-up finish for you. Just apply your
foundation with moisturizer for a matte sheer finish or just use dry Rubicell puff for
moist complete coverage.
Keeps your hands make up free. No muss, no fuss,. Try it, see for yourself. Once you
do you'll never want to use anything else.

---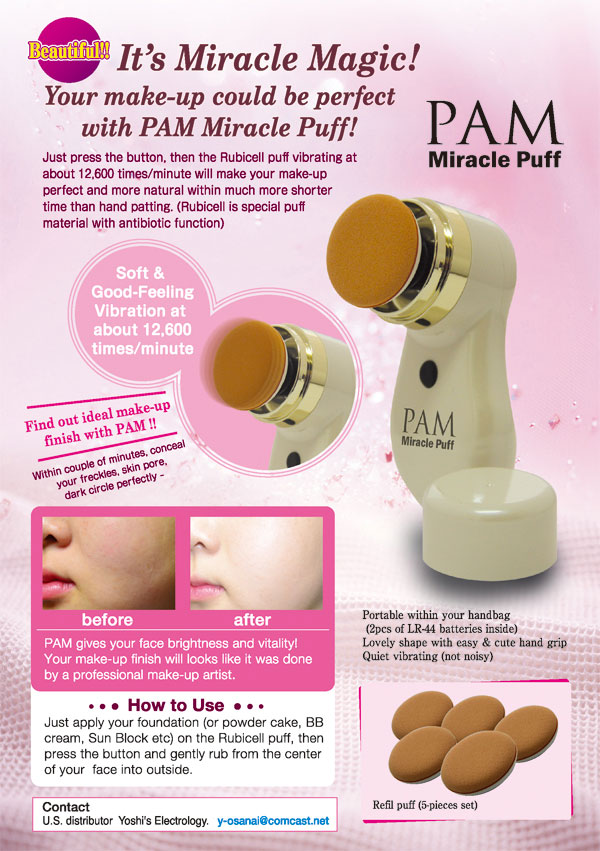 Contact: US distributer Yoshi's Electrology y-osanai@comcast.net